I'm trying to login but can't get past the login page.
I enter my user ID into the login box. Click on Login.

I receive the screen to confirm my identity.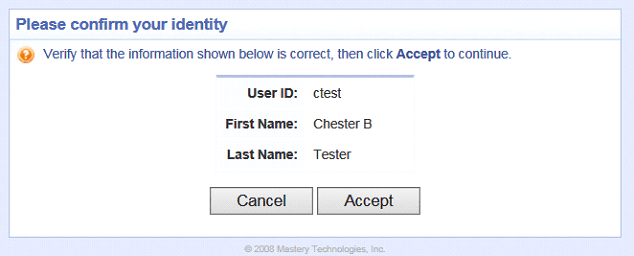 I click on Accept. Then it returns me right back to the "Please enter your login information" screen.

Try closing all instances of the browser you are using. After closing ALL instances of the browser, open a fresh one and try logging in again.
If this does not resolve the issue, try switching to a different browser. Still experiencing the issue, try clearing the browser's history or a complete shutdown (not a restart) of your computer.