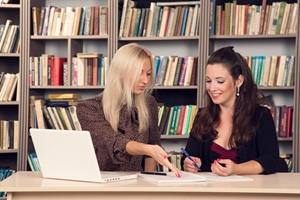 Mentoring and coaching in the workplace
Implementing a mentorship and coaching dynamic in the workplace helps ensure employees are given the leadership and communication skills they need to excel in their positions.
According to The Houston Chronicle, mentorship programs benefit both the mentor, the employee and the workplace as a whole. Some of these benefits include better communication skills, increased employee retention and more self-directed workers.
We offer e-learning courses to train workers on the importance and implementation of employee mentorship. Some of these courses include goal setting, how to energize employees and positive discipline practices. An effective mentoring program fosters growth and employee retention through hands-on training and a multitude of learning experiences. Start an employee mentorship program in your business today beginning with an easy-to-use e-learning course.